Chelsea Place's full service and fully equipped Rehabilitation Department provides our residents with Physical, Occupational, and Speech Therapy.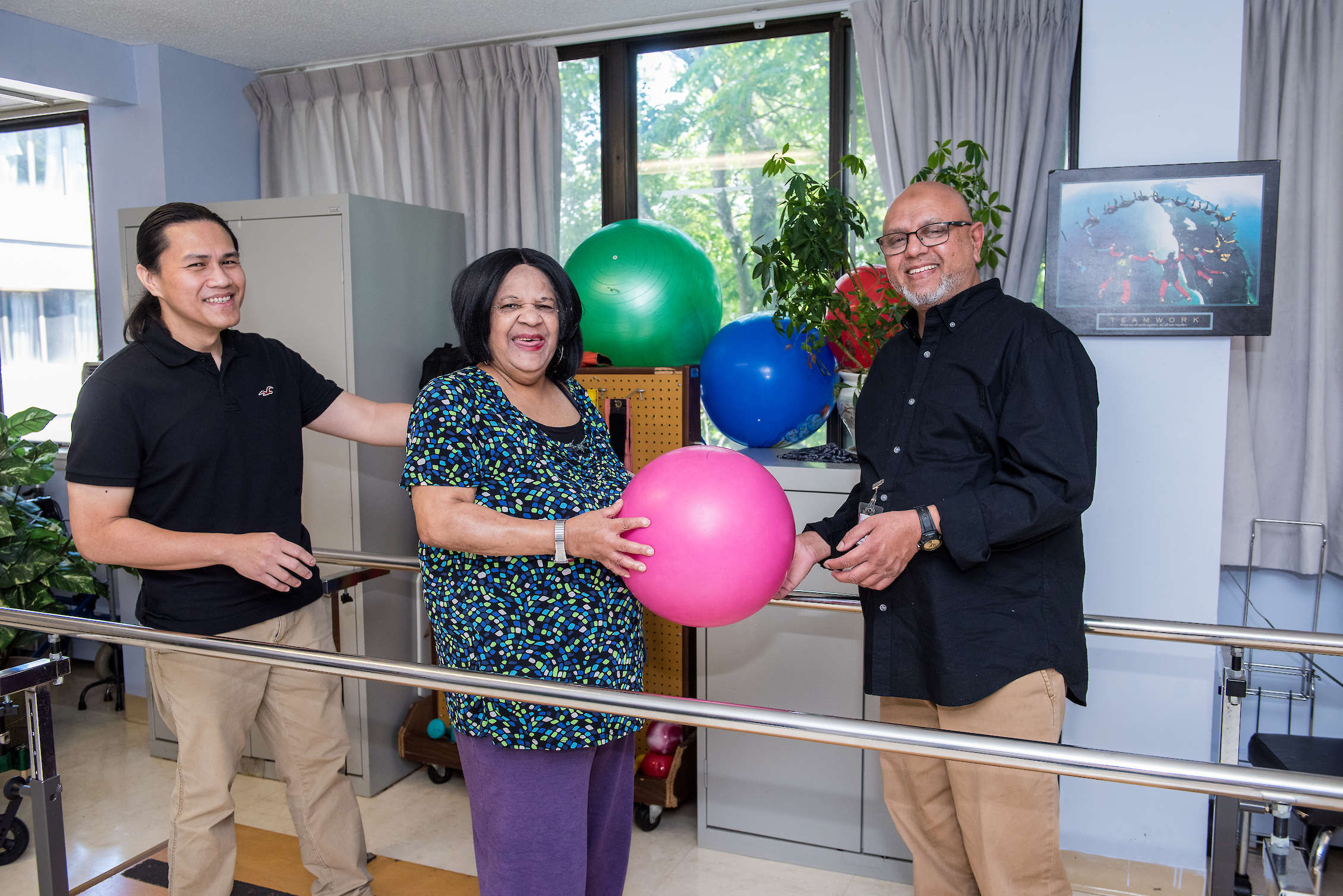 These services are made available for every individual that requires specialized care in any, or all, of these areas. Residents requiring extensive rehabilitation services have the option of residing on our rehabilitation unit consisting of many spacious, private rooms.
Click here to read a Resident's Testimonial on Therapy Services…
Rehabilitation services provided include:
Orthopedic/Musculoskeletal Rehabilitation
Stroke and Neurology Rehabilitation
Cardio/Pulmonary Rehabilitation
Therapeutic Training and Re-training 
Wheelchair Positioning Experts
Ambulation Training
Cognitive Retraining
Adaptive Equipment Education
Activities of Daily Living Re-training
Endurance Training
Home Discharge Preparation
Patient /Family Education
And more!