Welcome to Chelsea Place Care Center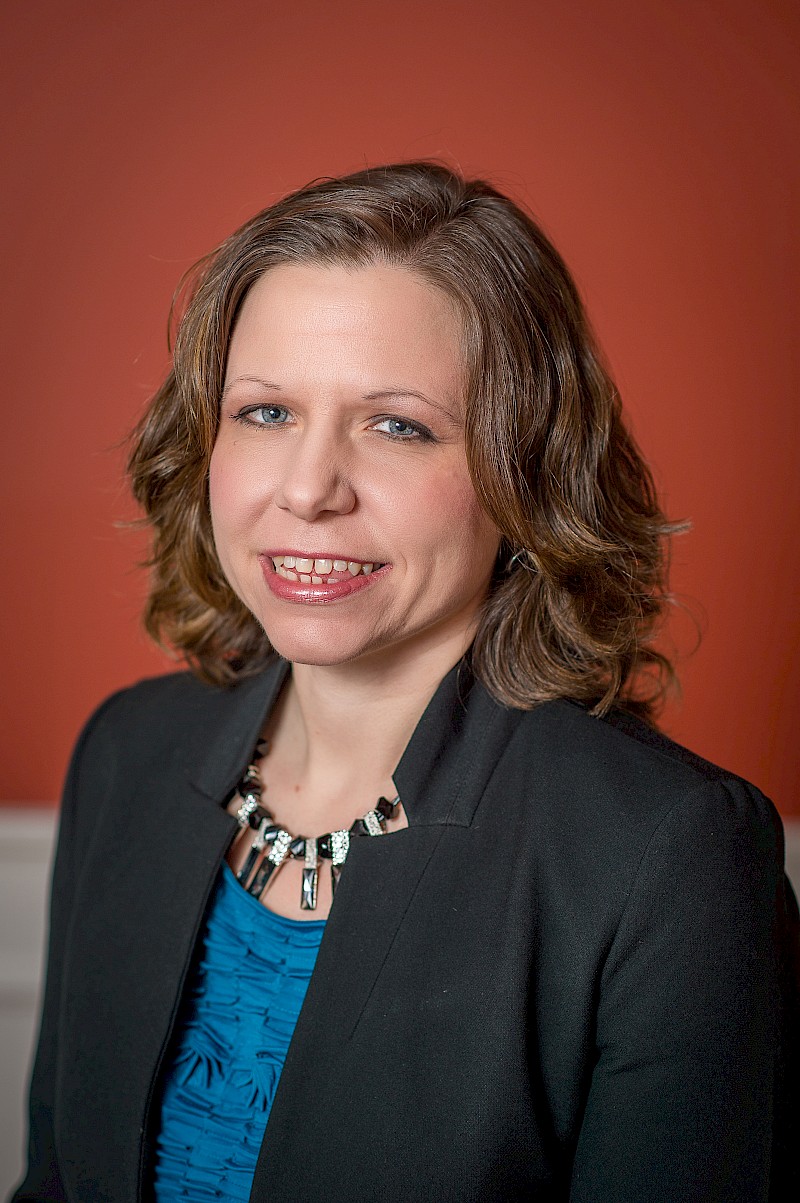 Judy Konow
Administrator
Dear Resident and Family Members, 
I would like to welcome you to Chelsea Place Care Center. Chelsea Place is a 234 bed skilled nursing care center located in the Mark Twain neighborhood of the historic West End of Hartford, CT.  At Chelsea Place we celebrate the diversity among our residents, families, neighborhood and staff.  It's through this diversity that we are able to most effectively meet the healthcare challenges of our resident population and the community at large. 
Chelsea Place has a broad scope of services, but despite having such a broad base we strongly encourage all of our staff to get to know all of the residents, their interests, needs and personalities.  It is through this approach that has allowed us to be so successful with our clinical operations and resident outcomes. 
Our ability to retain knowledgeable and skilled professionals has contributed greatly towards our continuing improvement and success and has enabled Chelsea Place Care Center to partner with other leading healthcare organizations across the State. Continue reading

Specialty Services

iCare Health Network Blog
All the latest news, discussion, and updates from the iCare Health Network team!
Every September, we mark Healthy Aging Month, a time dedicated to celebrating the beauty of growing older while emphasizing the importance of taking control of our health.  The origins of Healthy Aging Month are credited to a television special that inspired people to make lifestyle and dietary changes to prevent heart problems. The show received the American Heart Association's Howard Blakeslee Award. Many campaigns followed, including the distribution of books, brochures, videotapes, etc.
"I've been here since 2016, I have been treated excellent, all my healthcare needs have been cared for. All my nurses and CNA's care for my needs with respect and treated like family."
~ Resident RG (May 2023)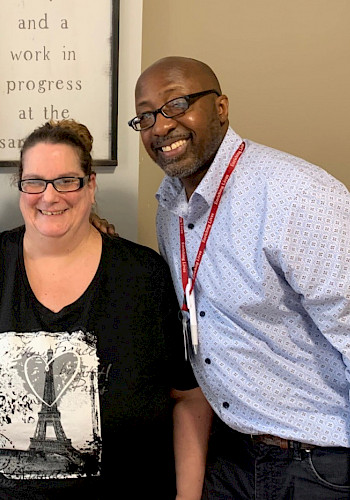 "It's ironic how sorrow teaches us about happiness, rudeness shows us the value of kindness and absence teaches us what to hold dear. Life's trials lead us to something better even if we can't see it at the time. Thank you to all the staff on 4C for saving my life."
~ Christina Zesk (January 2020)
"I had a good experience at Chelsea Place. I was healed. They were very personable. They made sure I was healthy. They administered my medication and everything was good. I was very satisfied with the care that I received there. I would like to recognize Mike and Larry. I would recommend them. It was a good place. They will take care of you there. They make you feel safe."
~ Resident WF (September 2019)
"I appreciated the staff. I can't remember their names. All the staff that worked on the third floor. I would recommend highly. I would tell them it is a good place to get rehabilitation and get your health back up.They do a wonderful job. They have things to do for the patients. They had a lot going on as far as the recreation. I got one-on-one therapy. It was dang good. I got everything I needed while I was there. They were really open minded and accepted the help. They were on top of themselves."
~ Resident DE (August 2019)
"I appreciated the staff. They were very professional and nice. My nurses were all good. They were very good. They were professional. I loved how they took care of the scheduling ahead of time. They're very qualified, nice, and professional. I would tell someone they were a clean facility and they would tell me the times I had physical therapy scheduled. They were wonderful."
~ Resident TD (July 2019)
"It was chosen because I had a bad experience with another care facility and after our tour we fell in love with it and it's suitable for my brother. The workers are good people. They're always taking care of him and making sure he's okay. I appreciate that they take their time and his needs are met. I would like to recognize a lady who is taking care of my brother as far as changing his bed, feeding him, and making sure he's clean. The physical therapy is turning out to be great. I would recommend them to someone else. I would tell someone they're the best place to go to get rehabilitated."
~ Sister of Resident JR
"There were a couple of people and physical therapists that I liked very much. They had caretakers that really cared, and they made me feel so relaxed. I felt that they were so understanding. It's an older building, but they have very good housekeepers. They would come in and make sure everything was clean. They would even ask me if there was anything extra they could do. They wouldn't leave me in the dark and answered all my questions. Considering I hadn't had my bypass surgery yet, they still looked ahead of time and made sure I was ready for post operation. I would strongly recommend them, even though I was turned down by so many that were either too expensive or too far. I would tell them that they are concerned, and it was a joy talking to some of them and exchanging conversations and sharing the Word about God."
~ Resident JV (April 2019)
"I miss my Chelsea Place family. I plan to come back and visit and volunteer. I enjoyed the festivities that go on there. Administration did a great job with parties and functions, like Christmas. I am very thankful and grateful. I was able to watch Chelsea Place bring smiles to people who forgot how to smile and be happy. The activities and recreation that take place mean a lot to patients. It's the littlest things. Kelly, my nurse, she did a great job. I love my Kelly — she really knows her patients and puts in great effort. I tell everyone I got great therapy there. Physical therapy was awesome and very caring and concerned with my rehabilitation. They were able to help me build up after six months in a wheelchair. I was able to walk out of there strong. I highly appreciate Chelsea Place."
~ Marvin Chesson (December 2018)
"I appreciated everything. I am 100% grateful to them. They came into our lives when we needed it. If it weren't for them, he probably wouldn't be here right now. They … were awesome. I would give them a thumbs up. I would recognize the nurse that gave him his medications upstairs and the lady at the desk downstairs. I would like to tell them thank you so much. We really appreciate it. If he needs it again, we will be calling them. I would recommend it. It is the best place to go if you need some inpatient care. The staff is nice. The will work with you and take care of your patient. I am happy with them."
~ Resident TW (November 2018)
"The nurses were all good to me. I liked all of the staff members there. I helped out the residents, and I just kept on helping cause it made me feel good. I would like to recognize Kelly, Georgette, Anthony, Tammy, and Judy. Really all of the staff members were good me. If they don't know about it, I would tell them about Chelsea Place … and how they can help them. They can get them walking and really help them. They could relax, and they will be helped with their needs. The nurses would help them out. They did everything there for the residents. I got to help out other residents. It was a good facility to be in and to get myself back together again."
~ Resident AC (August 2018)
"I had physical therapy, and they got me back into shape. I was much better than when I went in. I would like to recognize Agatha Reed, the nurse; I really appreciated her care. There were two aides; it was Jessie, and I can't remember the other one, but she took her time to speak with you and didn't rush out of the room, and she really listened to you. When Agatha had her days off, Anne Marie would fill in and she was very good. The physical therapy team was also awesome. If it wasn't for them encouraging me, I wouldn't have been able to do it. Most of housekeeping were pretty good."
~ Resident BE (July 2018)
"The staff here are very nice, and they help out a lot. Kelly is a fantastic nurse. She works during the day on the third floor. The head of security, Anthony, is fantastic. The woman that works the front desk, Jen, has helped me a lot. They have things going on all the time. Both of the rec supervisors are wonderful. I have received a lot of help here. When I first came in, I was unable to walk. The staff I mentioned helped me out a lot during it."
~ Resident AP (July 2018)
"I liked when I first walked in the back with the little set-ups with the bureau and flowers. It's very homey. There's the receptionist I could see easily. It's like a living room area with chairs. I liked how it's set-up. I liked the big day room on each floor. He was always well-cared for when I saw him. Everybody there was very nice overall. It was multi-cultural. There's no disrespect. All of the nurses and receptionists were very nice. Say hello to Jen. She's the head nurse. She brought oxygen right in. It was the third or fourth floor. It was the head nurse that saw that all of his serious needs were taken care of. It seemed accommodating as a rehab center. I would say that it's a nice place overall. It had a good nursing staff and good attention to patients. It's more social in nature with the way the rooms connect."
~ Significant Other for Resident AD (December 2017)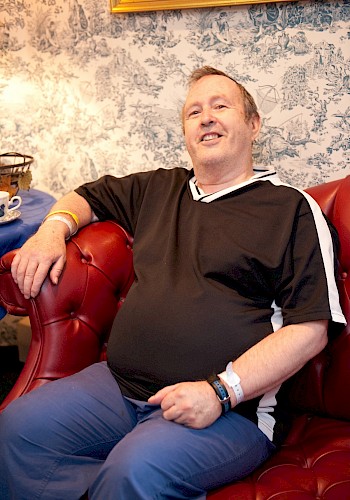 "I have been most impressed with the Dietician here. She put me on a healthy diet, and I actually like the food! The Therapy department is helping me get stronger and more fit everyday. The whole staff takes good care of me. I have been to other nursing facilities in the past, but Chelsea is a 10 out of 10! I would recommend this facility to anyone."
~ Frank Hanlon
"This is my third stay at Chelsea Place. Everyone has been so good to me and I truly appreciate all their help! My parents visit me daily and have been so pleased at how attentive the staff are to me and them. This facility has done so much for me and my family. I could never thank them enough!"
~ Hector Castro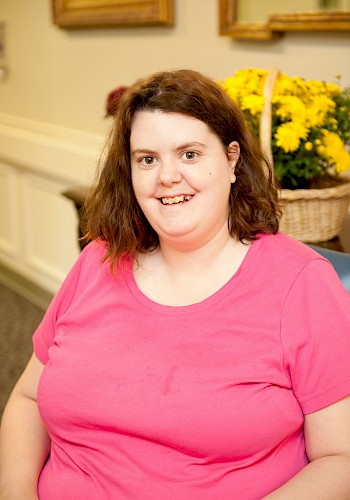 "I really like Chelsea Place. There is always someone around to talk to. I participate in all of the recreation programs, especially the socials- they are my favorite."
~ Carrie Conners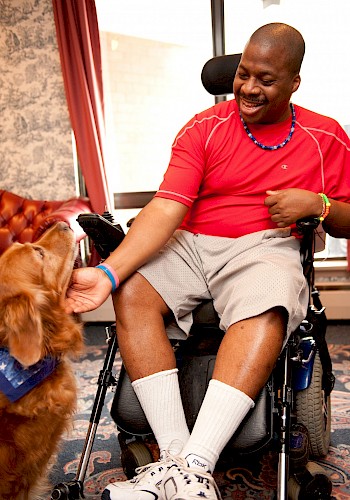 "I have been here for 22 years. All the staff have been friendly and attend to my every need. I give my nurse, Kelly two thumbs up! The administrator, Judy has done wonderful things to improve the building. This is my home and I love it!"
~ Ralph Bartee
"I am very pleased with my overall care here at Chelsea Place. The CNAs are wonderful! The Nurses are great and the Therapy team helped me to regain my independence, I can walk again! The Social Service Department have worked tremendously on helping me find an apartment and preparing me for discharge. Chelsea Place is like a second home to me and I would recommend this facility to anyone!"
~ Christine Raymond
"I liked everything about them. They treated me very well. They gave me the best advice. They were good to me. If I had my choice, I would choose them. I had no problems with them at all. I liked them. There were some that made sure they took care of me. They did their job and took good care of me. Everyone that I came in contact with were very good to me. I would tell them that it's definitely a good place to go. I had no problems. They accommodated me with everything that I wanted. They treated me with dignity and respect."
~ Resident CP (May 2017)