At Chelsea Place Care Center, our Secured Behavioral Health Program is designed to provide a very structured environment.  Residents that participate in this program are provided a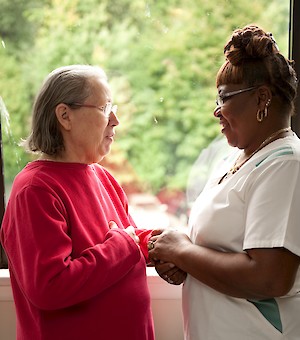 variety of groups designed to address their individual needs and promote personal growth through positive reinforcement and cognitive restructuring techniques.  
Psychiatric Services are available seven days a week.  MedOptions provides the facility with Psychiatrists, Psychologists, APRNs, and licensed therapists. 
Services Include
Individual & group therapy
Psychiatric evaluations
Medication management, and
Crises management.  
Program Highlights
Full-Time Program Director
Specially-trained, supportive staff
Comprehensive Therapeutic Activities
Facility Psychiatric Coverage
Comfortable, quiet, safe and secure environment