Welcome to Chelsea Place Care Center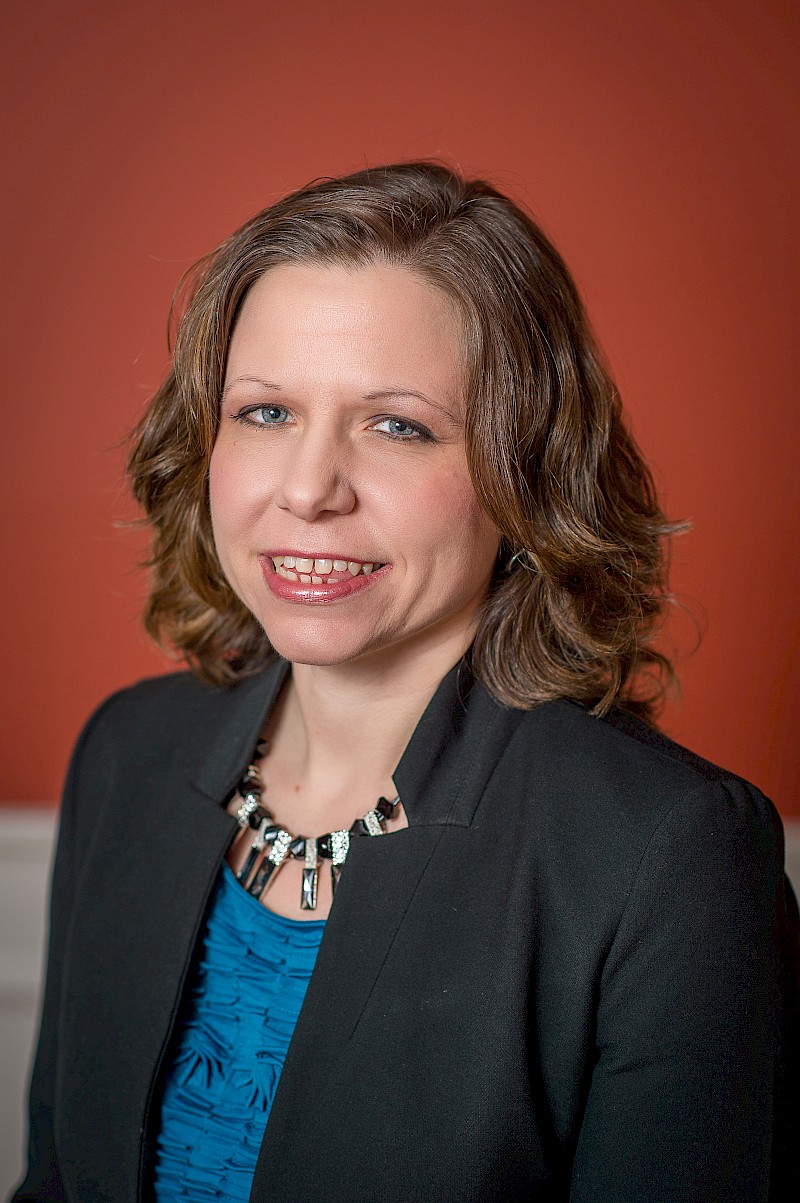 Judy Konow
Administrator
Dear Resident and Family Members, 
I would like to welcome you to Chelsea Place Care Center.  Chelsea Place is located in the Mark Twain neighborhood within the historic West End of Hartford.  At Chelsea we celebrate our diversity in our residents, families, neighborhood and our staff.  It's through this diversity that we are able to most effectively meet the healthcare challenges of our community. 
Chelsea Place has a broad scope of services, but despite having such a broad base we strongly encourage all of our staff to get to know all of the residents, their interests, needs and personalities.  It is through this approach that has allowed us to be so successful with our clinical operations and resident outcomes.  Our ability to retain knowledgeable and skilled professionals has contributed greatly towards our continuing improvement and success and has enabled Chelsea Place Care Center to partner with other leading healthcare organizations across the state. Continue reading

Specialty Services

iCare Heartbeat
All the latest news, discussion, and updates from the iCare & Touchpoints Rehab team.
The number of older adults in the United States is growing, and falls among the older adult population are a serious and significant problem. Approximately 33 percent of older adults 65 years of age and older fall at least once each year. Injuries caused from a fall are a predisposing factor in 40 percent of the events leading to long-term nursing home placement among older adults.

I went from needing total care to being able to get out of bed myself, move around in my wheelchair to NOW walking with my walker! My family and friends tell me I am a miracle, even Dr. Kruger was amazed at my progress. I went from a future in long term care to now going home, TODAY! I cannot thank enough my surgeon, Dr. Kruger, my family, and the staff at Touchpoints. I have my life back. Home means everything to me. I give Touchpoints a 5 out of 5 rating.

Seasonal Affective Disorder (SAD) is a type of depression that comes and goes with the seasons, typically beginning in late fall or early winter months and going away in the spring and summer. Often it can also be known as the winter blues or seasonal depression. Some symptoms that may be seen with SAD are lack of interest in activities, sleeping to much, weight gain, feelings of hopelessness, difficulty with concentration and social withdrawal just to name a few.

Facility staff and leadership from iCare and Touchpoints Rehab took on Winter Storm Brody which blanketed the region with snow, hit with high winds and frigid temperatures. Preparation and teamwork, as well as the ability to make anything into a good time, ruled the day. Here are some photos of staff and management clearing off cars for shift change and removing snow.

Seven iCare managed facilities were recognized by the American Health Care Association and National Center for Assisted Living (AHCA/NCAL) for their achievements through the Quality Initiative Recognition Program, which honors member facilities for their individual work in achieving AHCA/NCAL Quality Initiative goals.

I had only a few hours to decide which rehab to go to. My care manager at the Manchester Memorial Hospital was very helpful in providing information about my options. Due to my illness, I was now on oxygen and needed to make sure pulmonary rehab was on my check list. I chose Touchpoints at Manchester, and I am glad I did.  My Touchpoints experiences was wonderful. I feel like I was part of a family here. I will recommend Touchpoints at Manchester whole heartedly.
"I liked when I first walked in the back with the little set-ups with the bureau and flowers. It's very homey. There's the receptionist I could see easily. It's like a living room area with chairs. I liked how it's set-up. I liked the big day room on each floor. He was always well-cared for when I saw him. Everybody there was very nice overall. It was multi-cultural. There's no disrespect. All of the nurses and receptionists were very nice. Say hello to Jen. She's the head nurse. She brought oxygen right in. It was the third or fourth floor. It was the head nurse that saw that all of his serious needs were taken care of. It seemed accommodating as a rehab center. I would say that it's a nice place overall. It had a good nursing staff and good attention to patients. It's more social in nature with the way the rooms connect."
~ Significant Other for Patient AD (December 2017)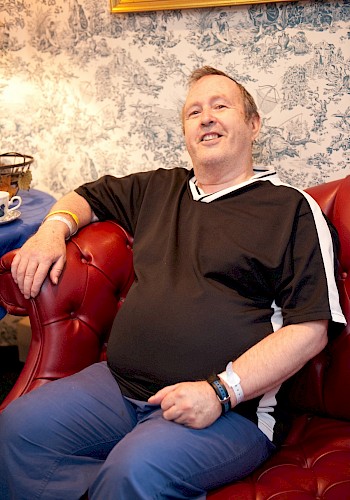 "I have been most impressed with the Dietician here. She put me on a healthy diet, and I actually like the food! The Therapy department is helping me get stronger and more fit everyday. The whole staff takes good care of me. I have been to other nursing facilities in the past, but Chelsea is a 10 out of 10! I would recommend this facility to anyone."
~ Frank Hanlon
"This is my third stay at Chelsea Place. Everyone has been so good to me and I truly appreciate all their help! My parents visit me daily and have been so pleased at how attentive the staff are to me and them. This facility has done so much for me and my family. I could never thank them enough!"
~ Hector Castro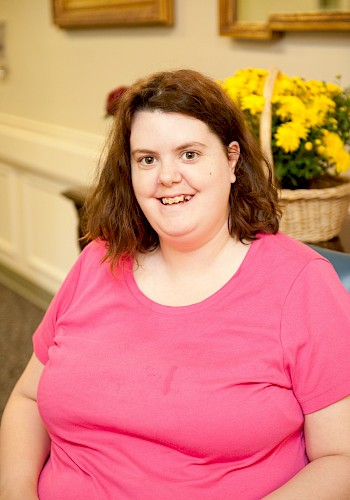 "I really like Chelsea Place. There is always someone around to talk to. I participate in all of the recreation programs, especially the socials- they are my favorite."
~ Carrie Conners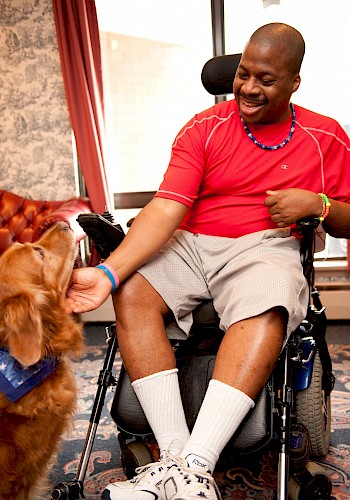 "I have been here for 22 years. All the staff have been friendly and attend to my every need. I give my nurse, Kelly two thumbs up! The administrator, Judy has done wonderful things to improve the building. This is my home and I love it!"
~ Ralph Bartee
"I am very pleased with my overall care here at Chelsea Place. The CNAs are wonderful! The Nurses are great and the Therapy team helped me to regain my independence, I can walk again! The Social Service Department have worked tremendously on helping me find an apartment and preparing me for discharge. Chelsea Place is like a second home to me and I would recommend this facility to anyone!"
~ Christine Raymond
"I liked everything about them. They treated me very well. They gave me the best advice. They were good to me. If I had my choice, I would choose them. I had no problems with them at all. I liked them. There were some that made sure they took care of me. They did their job and took good care of me. Everyone that I came in contact with were very good to me. I would tell them that it's definitely a good place to go. I had no problems. They accommodated me with everything that I wanted. They treated me with dignity and respect."
~ Patient CP (May 2017)